A canicross belt, what's that? I don't do canicross myself. Hiking in the mountains, it's already not bad for a little westie like me!
Well no, I reassure you, you don't have to practice canicross to use these extremely practical belts.
In this article, you will learn:
What a canicross belt is.
What it looks like.
Why use one.
Its advantages.
What is the best canicross belt.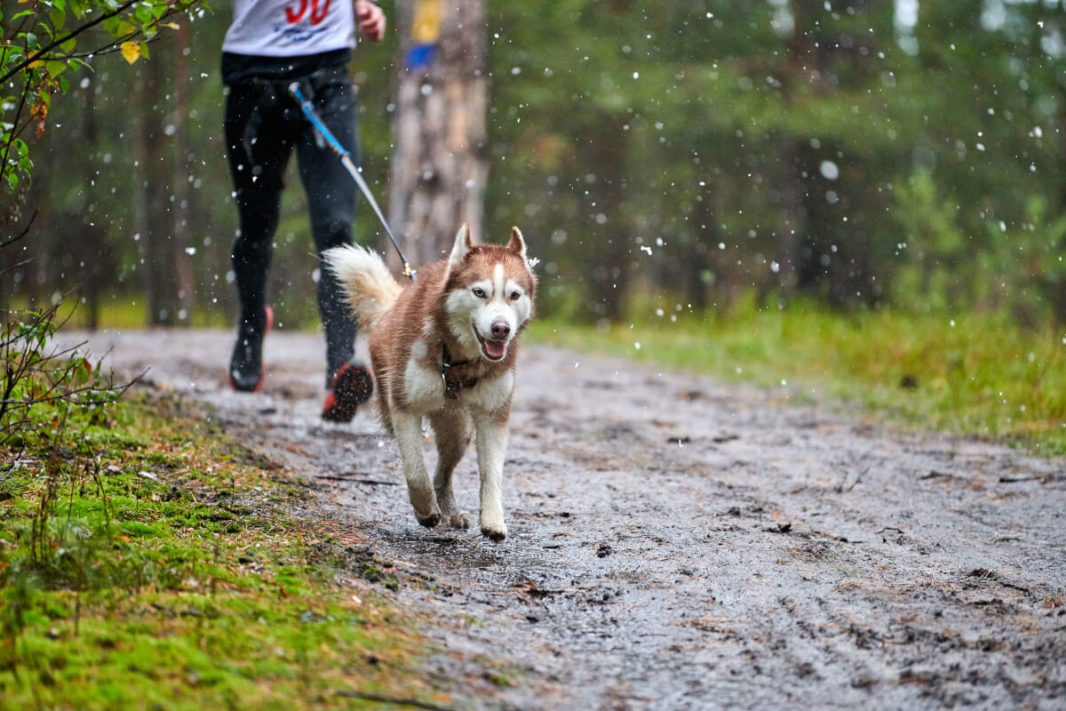 What is a canicross belt?
A canicross belt is a kind of hands-free leash. And Mom thinks it's awesome. Me too; because, even though I'm rarely tied up, I have a greater feeling of freedom than with a classic leash.
What a canicross belt looks like?
There is of course a belt, the best having pockets to put keys, a cell phone, a water bottle,… For the best models, the owner wears these pockets and the widest part of the belt on the back to absorb shocks.
The leash, elastic and reinforced, has two large steel carabiners on the best models. One of them attaches to the belt, the other to the harness.
The model below that I recommend is made of a breathable material for the belt and has reflective strips for safety.
This article contains compensated links. As an Amazon Associate I earn from qualifying purchases. Consult the disclaimer on the site for more information.
Why you should use such a belt?
For sports: jogging, cross-country skiing, cycling etc.
For hiking. In our mountains, there are often pastoral areas where I have to be kept on a leash.
In the stores. Mom is often annoyed in DIY stores. It's not easy to keep me on a leash while choosing articles. It's much more practical with both hands free!
In the crowd. When it's crowded, especially in Biarritz, Mom is always afraid to lose me in the crowd. With the belt, no more problems.
To take pictures. When Mom is covering a festival or doing a photo or video report, she can't fully concentrate on her work when I'm with her. Even if I stay close to her, sometimes I'm a bit reckless and careless. I quickly go in the wrong direction after sniffing something or meeting a friend.
To travel by public transportation.
What are the advantages?
Safety: no more getting lost.
Peace of mind: no need to keep an eye on me all the time.
Ease of use: Mommy hangs up her dog belt and doesn't think about it anymore.
Comfort.
The small footprint. Often, when we go for a walk, Mom doesn't even take her purse with her anymore. She puts her cell phone, car keys and credit card in her pockets, she hangs up my water bottle, and off we go!
Additional benefits of the model presented above.
There are two handles to be able to hold me close to her if necessary.
Several dogs can be attached to it. Say Mommy, don't you want to give me a westie girlfriend?
It can bear up to 180lbs!
What to use a hand-free leash with?
It is preferable to wear the belt with a harness, rather than a collar, especially for sports.
FAQ on Canicross Belt.
What is the best canicross belt?
The best canicross belt is in a breathable and waterproof material, has several pockets, reflective strips, one or two handles, can handle several dogs, has an elastic and reinforced leash, large stell carabiners.
This one is the best choice.
How to wear Canicross Belt?
You should put the pockets on your back so that it absorbs shocks.
How should I use the belt?
You should put a harness to your dog, not a collar.
Is the belt only useful for canicross?
No, there's plenty of activities that can require a canicross belt to have hands free.
Conclusion.
A canicross belt is really great!
Mom doesn't stress anymore when she does her video reports. She has her hands free and doesn't need to watch me. If she had had such a belt, she wouldn't have gotten lost in Cinque Terre. I would have taken her back to the train!
For more tips on the best dog accessories, visit this section.
This article contains compensated links. As an Amazon Associate I earn from qualifying purchases. Consult the disclaimer on the site for more information.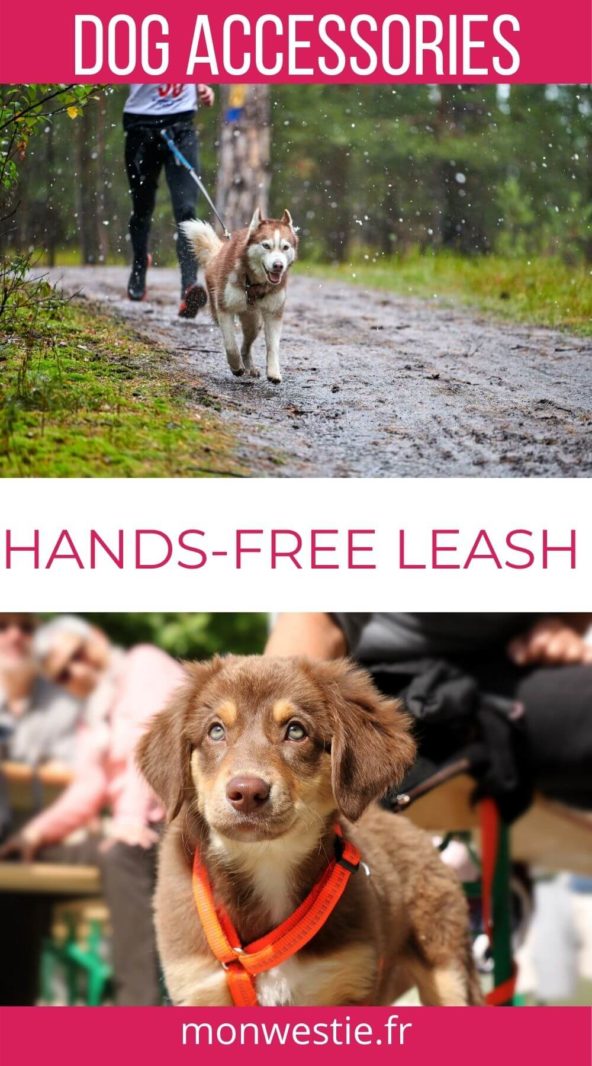 Canicross Belt: How and Why to use it Daily?