A few days ago, Mom wanted to hike close to Saint Jean Pied de Port with me. There's a lot of dog friendly hikes in the Basque Country, both easy or difficult.
Little westies like me may be small, we are full of energy, muscular and always ready for a mountain hike! But this one was really easy.
So we left in the direction of Saint Jean Pied de Port and stopped a few kilometers away, in the village of Lasse. Our first hike of the day was the Fiteranea trail.
In this article, I make you discover our wonderful hike through Mom's photos and videos.
You will learn:
the technical data of the hike.
what you will see.
specific recommendations if you are hiking with your dog.
the equipment needed to do this hike with a dog.
the video of the hike.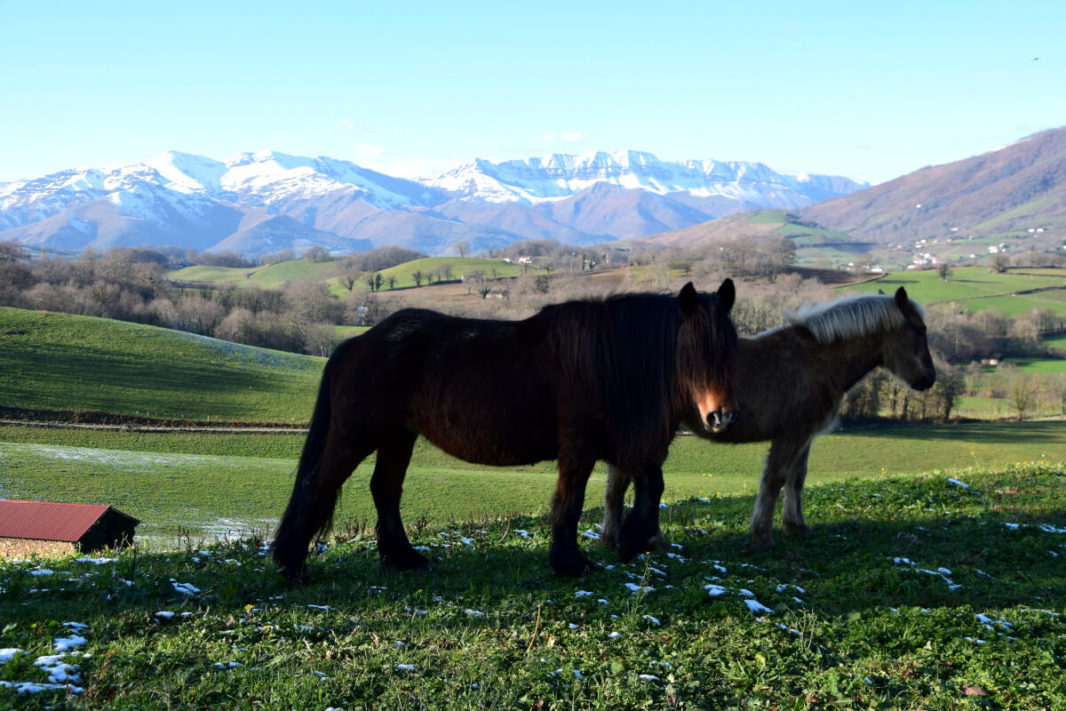 FAQ on Saint Jean Pied de Port Lasse hike.
Are there any particular difficulties with this hike?
No. The Lasse loop is short and easy, suitable for everyone.
Is it necessary to devote the whole day to this outing?
No. You can very well plan to visit Saint Jean Pied de Port at the same time. There is a very nice loop on Visorando.
Is there a particular time to do this hike?
This hike is suitable for all seasons. It is particularly nice in winter when the summits are covered with snow.
If you want to discover the local products, choose Thursday for the local market under the covered market of Saint Jean Pied de Port.
What is the nearest train station and airport to Lasse?
For the train, it is the TER station of Saint Jean Pied de Port.
For the bus, Saint Jean Pied de Port also.
The nearest airport is the BAB airport, in Anglet Biarritz.
Use the links below to find the best flights and/or rent a car.
Flights.
Depending on where you come from, I recommend you to use my favourite airline company, Qatar Airways , or the Skyscanner's search to find the best deals. Click on the name of the company to book your flight.
Note: I get commissions for purchases made through links in this post at no extra charge for you.
Trains.
If you are based in the USA and need a Eurailpass, click here.
If you are based in Europe and need an Interrail Pass, click here.
If you only need a TGV (to Bayonne) or regional train (to Bidarray Pont Noblia) ticket, click here.
And don't miss our guide below to learn how to travel with your dog in France and Europe.
Do you need a visa?
Fiteranea trail in Lasse – technical information.
You can find this hike on the Visorando application. Nevertheless, it is rather well marked with yellow signs.
The departure is from the church square and the pelota court of Lasse. Park directly on this large parking lot, the first one accessible when you arrive. Don't rely on Visorando and Waze, which will take you a little bit further…
You will find the sign and the starting signpost in front of the church.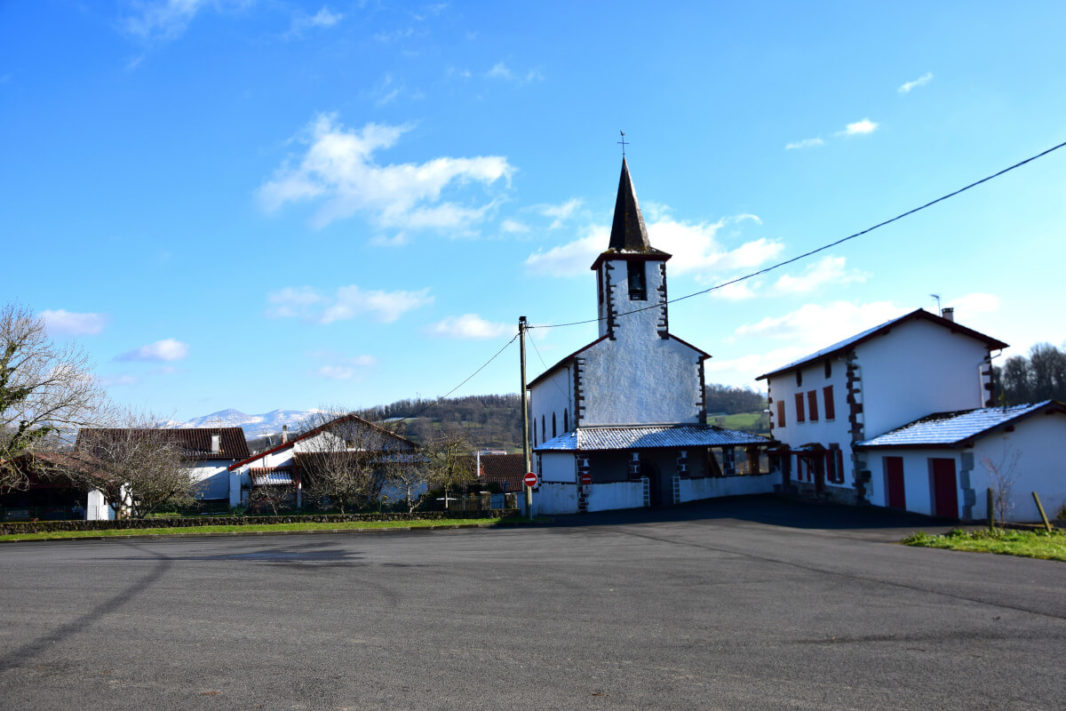 The sign indicates 1h30 of hike for a little more than 100 meters of difference in altitude and a little less than 5kms.
It is both a very easy and dog friendly hike.
What will you see during the Fiteranea hike?
The Pyrenean Mountains: Iparla, Jara, Arradoy, Behorleguy, etc. The day of our hike, they were covered with snow!!!
The fauna of the Basque Country: pottoks (small wild Basque horses), sheep and rams, griffon vultures…
The citadel of Saint Jean Pied de Port.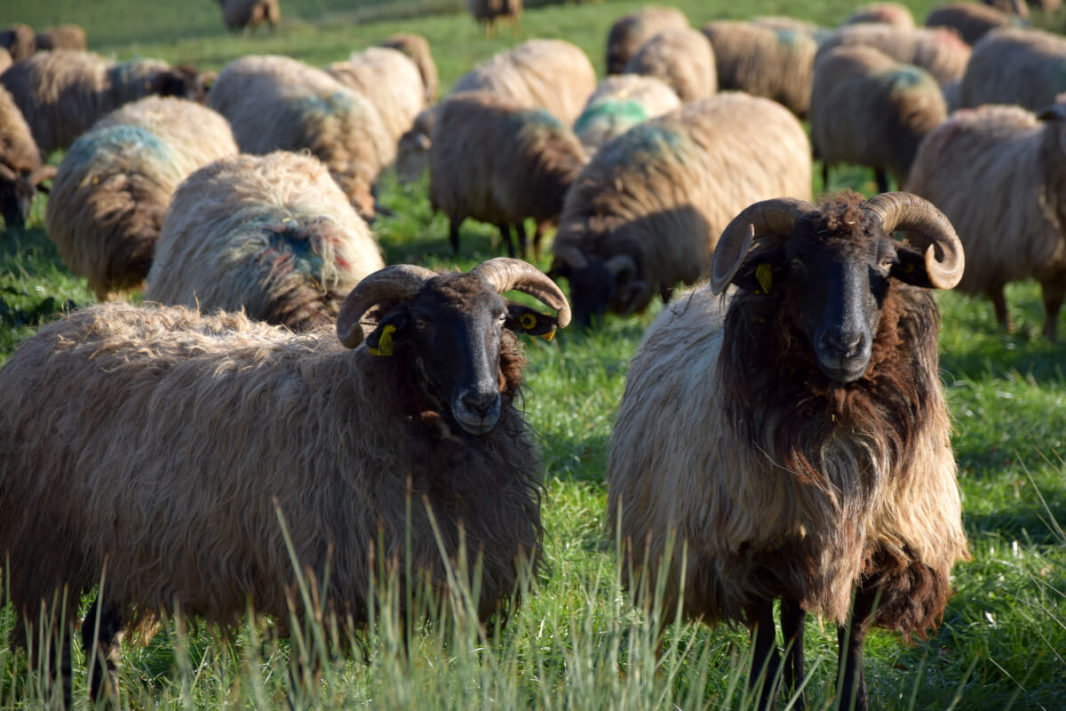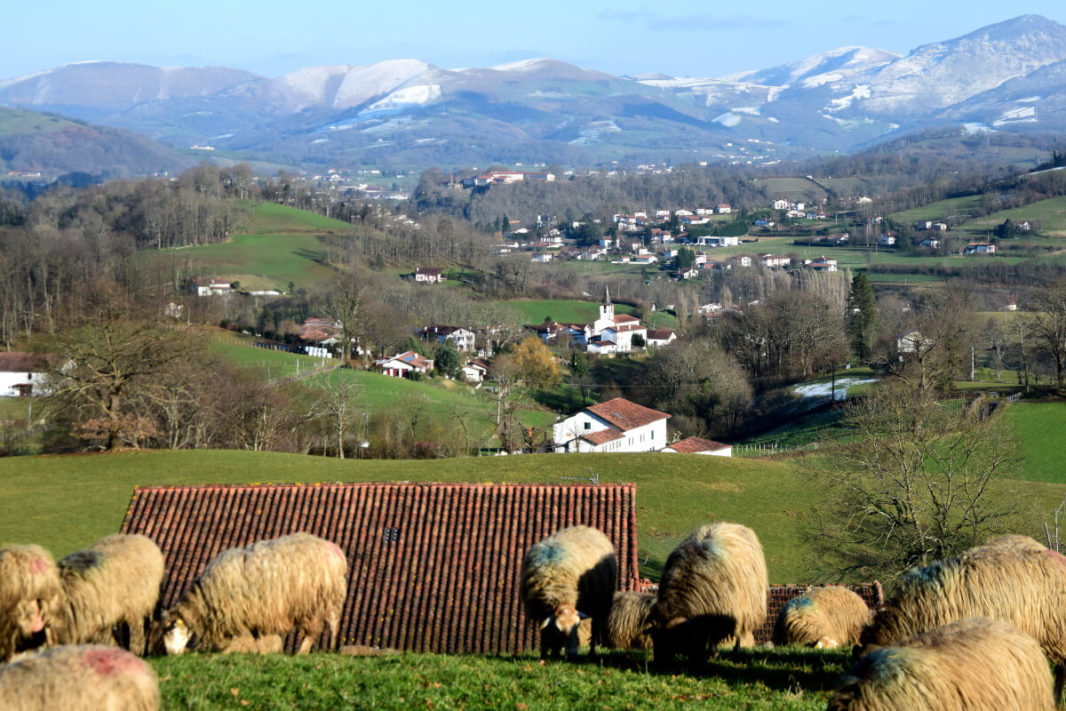 Recommendation for a dog friendly hike.
This hike, without any particular difficulty, can be done with any type of dog.
There is a lot of cow dung. It's very tempting for a little westie in search of attention because Mommy is taking pictures or chatting for too long… I rolled in it twice in revenge for waiting without her attention…
The presence of pottoks, ewes and black-headed Manech rams makes it necessary to keep your dog on a leash if he doesn't have a good callback. While Mom was filming, I entered a field to chase the sheep and rams. Mom immediately called me back and I stopped immediately. But if you have any doubts about your dog's behaviour, don't let him wandering alone. An injury can quickly happen, for him, for the cattle, with heavy consequences…
Materials needed for the dog friendly hikes.
Where to stay?
In Saint Jean Pied de Port.
If you're looking for a simple bed and breakfast, you'll find a wide selection on the Booking website. You can use the accommodation link below to book your bed in any of these lodges.
For more comfort, Gure Lana offers double rooms with private bathroom. Please note that I have selected this accommodation based on customer reviews on Booking, for its location and its free private parking. I have never stayed there and therefore I can't tell you about my personal experience.
Click here to see the availability and book
In Bidarray.
Nestled on a hillside, the beautiful 5-star Ostapé Inn is housed in a 17th-century mansion and is decorated with antiques.
It features an outdoor pool, a hot tub and a renowned restaurant.
Click here to check availability and book
Fiterenea hike video.
Conclusion.
We recommend this wonderful dog friendly hike around Saint Jean Pied de Port.
Without particular difficulty, it requires limited equipment.
If you are lucky enough to do it with the summits clear, you will have a great time. And with the snow, it's even better!!!
Take the opportunity to continue with the Saint Jean Pied de Port hike called "Donibane Garazi, l'étape des pélerins" on Visorando.
For another nearby hike detailed on this blog, check the penas d'Itsusi trail in Bidarray here.
For more articles for traveling with your dog, consult this section.
This article contains compensated links. As an Amazon Associate I earn from qualifying purchases. Consult the disclaimer on the site for more information.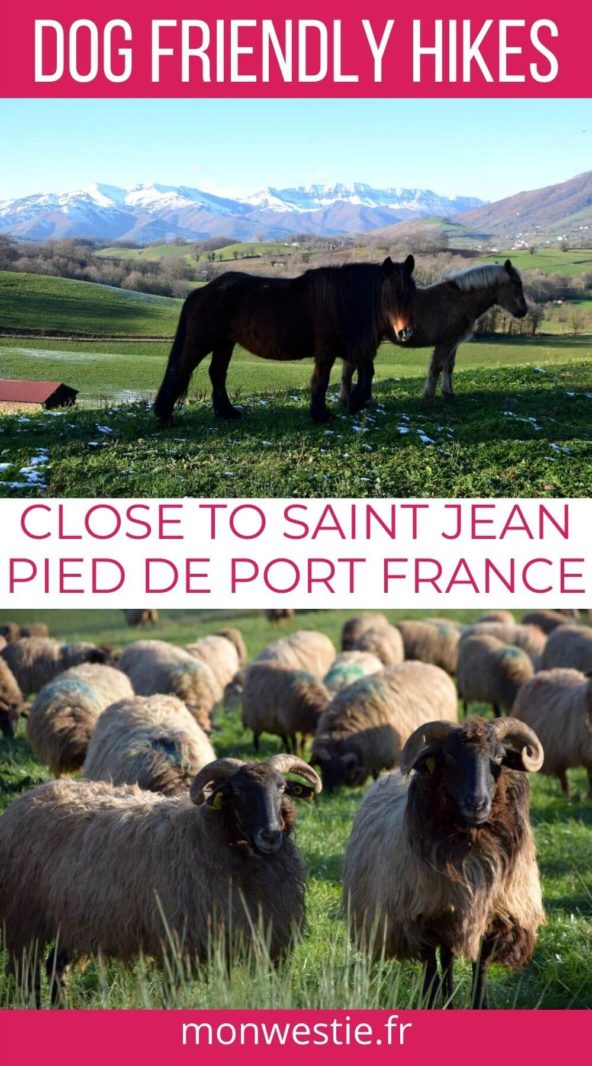 Dog Friendly Hikes Close to Saint Jean Pied de Port France